Posted on
By Betsy van Erp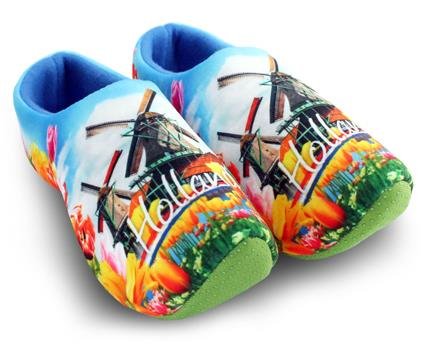 The finding of an original gift is a recurring challenge. After the usual items like an umbrella, tie or even a watch, you do not remember. And that is quite understandable. A good gift need not be expensive, does not have to come from a foreign country far away and do not at all have to be complicated. A good gift is characterized by its simplicity. What do you think of simple Dutch wooden clog?
Give a clog as a gift
Are you looking for a special gift for your clients? Especially for the 'away' we make products with clogs for a very attractive price. Have you ever thought of a key ring with a clog of it? That can be a traditional yellow clog but a light wooden clog or a black / white colored clog with a cow pattern on it. In this price range, we have also bottle openers. Obviously does your company logo also stand up. But we have more to offer than that. A desk clog with note pad and a pen. Blank Wooden clogs with a country flag on it. A piggy bank clog. You can not name it, or you can order it from us.
A clog as a gift is a lasting memento
Does your client have something to celebrate? Then we can make you a clog showing for example the date of the anniversary. You can also choose in order to establish the date of the collaboration with your customer. Then the wooden clog immediately also a symbol of your lasting relationship with your customer, because you are hoping of course that is just as strong as the clog itself! For your own employees the clog is a very appropriate gift for example to show them your appreciation for their efforts in a particular project. Or occasion such as an anniversary, a business relocation or merging of two separate businesses into one company.
Especially a Dutch clog for your foreign relations
If you are an entrepreneur who does a lot of business abroad, the Dutch wooden clog should not be missing in your range gifts. It is a gift that a nice icebreaker may be in a business conversation. For most foreigners still want to ever know how it is with those Dutch and whether we all really here walking on wooden clogs. A clog is a beautiful and recognizable symbol. Across the world, they know you are coming from the Netherlands. It is also nice to give a larger clog, where delicacies are in the Netherlands. For example Hague hopjes, butterscotch, liquorice, not to mention or maybe even a little round cheese from Gouda.