Posted on
By Betsy van Erp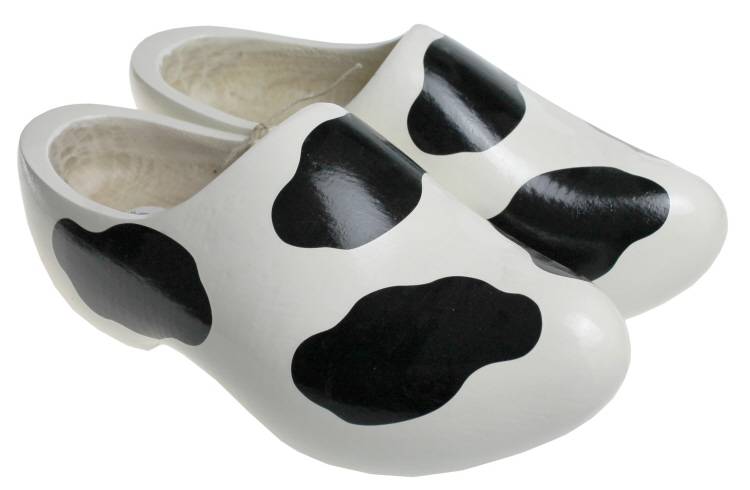 Wooden shoes are back with a vengeance. For this reason, many people are also looking for an opportunity to buy (new) wooden shoes. We at The Dutch Clog Shop ensure that our customers can choose from a particularly attractive and above very diverse range of the finest wooden shoes. Whether you're looking for wooden shoes for yourself, for your children, or to give as a gift to others, in all these cases, you will surely find what you want here at The Dutch Clog Shop!
Order wooden shoes in various colors
If you wish to order some wooden shoes you will probably have already thought about which color it should have exactly. There are today on the market to be found a number of different wooden shoes which have in each case a different color. For example, we distinguish in this area wooden shoes with striking colors of the wooden shoes that are slightly darker. Which of these different wooden shoes you will ultimately choose is of course mostly personal. A white wooden soe ordering example, allows you to color and dress up in these according to your wishes while other more finished wooden shoes order ensures that you can start wearing them right away. Anyway, whether you'd like to purchase yellow, blue or black wooden shoe, it all belongs to the possibilities!
 
Order wooden shoes with different images
Many people find it important that the shoes they buy come with an attractive and unique design. It is of course very nice to be able to buy wooden shoes made in the color of your choice, but do you have for example been thought about to buy wooden shoes with a fun picture? Whether you are a lover of farm animals, cats or dogs, it all belongs to the possibilities! Moreover, it is also another way that we at The Dutch Clog Shop always allow our customers to personalize their wooden shoes. For example, to not just a picture of any dog, but your own dog put on your clogs? That's no problem!
 
Order wooden shoes with personalization
The above says it all a bit, you never have to settle for ordering wooden shoes that actually only partially know your expectations to redeem. We at The Dutch Clog Shop offer our clients include not only the ability to make a choice between wooden shoes in different colors and with different motives, it's also another way that they can be easily customized with a photo of your favorite pet . Would you therefore like to order custom wooden shoes? In that case, it is undoubtedly clear that you are no better off than here at The Dutch Clog Shop!
 
Order wooden shoes for children
Order wooden shoes in our shop is not merely possible but for adults, on the contrary. With us you can also still choose from several very cute and playful-looking children's wooden shoes. Our wooden shoes for children are not only in various colors possible, in addition, they are also getting a beautiful drawing so your child but what she'd bear. Moreover, it goes without saying that our wooden shoes  are available in different sizes for children so that they also will be able to solve in all expectations in terms of comfort. It is clear in any case, you want to buy clogs not only for yourself but also for your children? Or would you perhaps give them to one of your friends or relatives? In all these cases can be found here at The Dutch Clog Shop which wooden shoes again and again you're looking for!