Posted on
By Betsy van Erp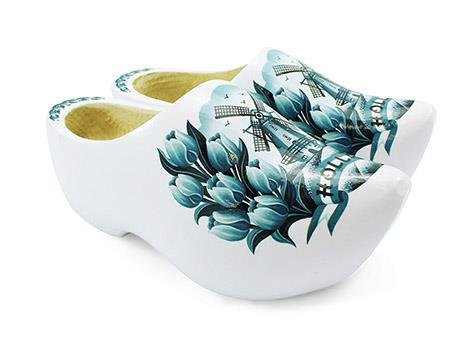 There are many different things that Holland is known for. This applies, of course, not in the least with regard to the wooden shoes. Many people love the classic and nostalgic look where such wooden shoes feature. They buy them also to contribute, but also to set example just as eye-catching in their interior. If you also are looking for wooden shoes, you are of course still be found or countries in the world where they can be bought, but you'll still always find that the finest wooden shoes from Holland coming!
Wooden shoes with windmill
Not only wooden clogs originating from Holland, our country is of course known for its beautiful windmills that are found. What should you be thinking we could tell you that it is possible without problem to combine these two typical Dutch things in one? The range here at The Dutch Clog Shop can namely find particularly beautiful wooden clogs with a picture of a mill. Dutcher obviously can not rush!
Even wooden clogs with pictures of horses
If you do not immediately find a picture of a windmill on your clogs, but are you a real animal lover? In that case, you can always choose to buy wooden clogs with the image of a horse. This is possible with the image of a fjord as a Belgian draft horse. Do you rather prefer a Haflinger? That's no problem! Moreover, you can also opt for to put a photo of your own horse on a lump so that it can be personalized at all. This way you have utterly unique clogs that you will cherish throughout your life.
personalize the finest wooden clogs
Would you not just buy standard wooden clogs and you are looking for an opportunity to personalize a pair of wooden clogs with its own image or text? In that case, you will notice that we are from the Dutch Clog Shop will offer you exactly what you're looking for! By personalizing your wooden clogs you have beautiful wooden shoes that are unique in their kind and where you definitely will enjoy for a long period. You can include opt to personalize wooden clogs with a photo of your pet, but also a personal text is possible.
Discover our product range with the finest wooden clogs!
It may pick up after reading this blog post so clear, you'd like the most beautiful wooden clogs at home that can be found on the market? In that case, you will always want to choose to buy it at a top Dutch merchant. Here at The Dutch Clog Shop we provide you anyway the best and most beautiful wooden clogs Holland has to offer and that also happen to the most interesting price!