Geplaatst op
Door tom van Erp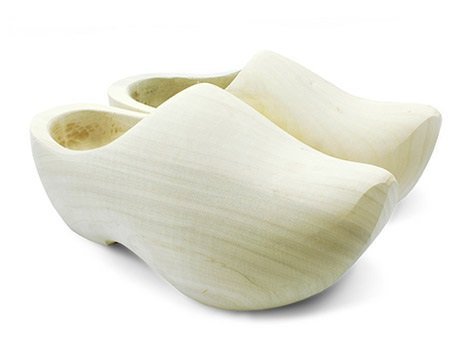 Since no better footwear is available as wooden shoes, these are also perfect for going on holiday. Especially when you go to a campsite they will walk on the grass and the paths where you walk. Wooden shoes are perfect walking shoes and are therefore certainly suitable for vacation on the road. Why should wooden clogs really be purchased here? Which wooden clogs do you choose for holidays? So there are quite a number of questions that can be asked about wearing this footwear when you take a break for a while and we answer these questions for you.
Why choose wooden shoes
Especially when you go on holiday in the Netherlands, the weather can often turn around. This would normally mean that you have to bring open shoes, closed shoes and boots, and that for everyone you leave. This can of course be much more efficient if you use wooden clogs on vacation. These are suitable to wear on both the hot and cold days but also on rainy days they are easy to wear. Wooden shoes are almost impossible to break and therefore make the perfect and most reliable footwear when you leave home for a while.
Choose the right wooden shoes
It does not matter much which wooden clogs you will wear on vacation. If you are going to a place where a lot of rain is expected then it is wise to choose wooden clogs that have been treated with a layer of lacquer. This protects the wood against moisture. Furthermore, lle wooden clogs are extremely suitable to wear all day long and to walk around with. It is therefore mainly a question of taste which pair of wooden clogs you can bring from our range to the place of destination.
Make a walking tour on wooden shoes
Maybe you would like to go on walking holidays and wonder if wooden shoes are suitable for this. This is a question that can not be answered directly with a word. If you are not used to walking on clogs, a long hike in the beginning can certainly give some sore spots on the feet. It is then wise to let your feet become accustomed to the wooden shoes prior to the holiday. However, if you are already used to working full days on clogs, then you can travel a good distance on a daily basis. Then you will probably love to go for a walk and they are ideal.
Going on vacation is of course great fun and having suitable footwear is very important. You want to walk around comfortably and get good support for the feet. This is exactly what these clogs offer you. You can also wear them well on both warm and cool days so you do not have to take many pairs of shoes with you. With only wooden clogs you will come a long way on vacation. Of course the great options that are available in our assortment attract a lot of attention, it is not something they see every day for many people. So you will also have a nice chat about your pair of wooden clogs here and there. Take a look at the assortment of Dehollandseklompenwinkel.nl and choose a few wooden shoes that is fun for your holiday.